Providing you with answers and information regarding the latest regulatory changes
What is Transmission?
Transmission is the bulk transfer of electrical energy from generating power plants to electrical substations located near demand centers, forming the core of our electric grid. Transmission lines, when interconnected with each other, become transmission networks. The transmission infrastructure may be owned, operated, and maintained by electric utilities or independent transmission owners.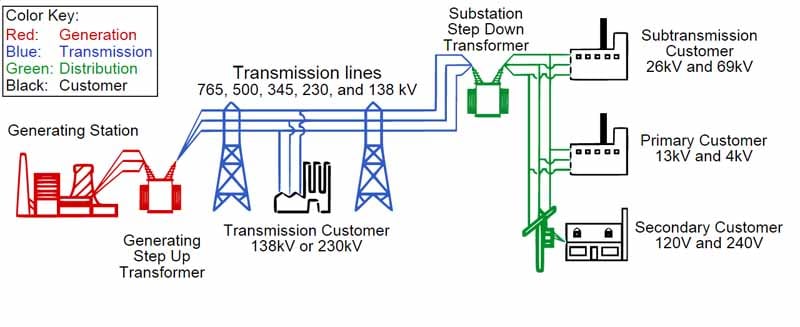 Who approves these rate changes?
Network Integration Transmission Service (NITS) is the mechanism by which transmission owners recover their annual transmission costs and revenue requirements from PJM network customers.
NITS rates can change over time due to the costs associated with these factors:
Transmission Owners Cost of Service
Cost of Capital on Rate Base, including allowed Return on Equity and Interest Costs
Depreciation and Amortization
Tax
Operation and Maintenance
NITS rates are generally updated in either January or June depending on the utility. Some of these increased costs can be significant, depending on the size of the customer.
Who approves these rate changes?
Changes to the transmission rates are approved by the Federal Energy Regulatory Commission (FERC) and charged to a customer's retail supplier by PJM.
PJM Interconnection, LLC ("PJM") has published amended rates filed by transmission owners and, as a result, certain customers serviced, such as yourself, by these transmission companies will experience an increase in the NITS rate and thus NITS costs.
How could I have avoided this cost increase?
Unfortunately, regulatory changes cannot be avoided by electricity suppliers nor end-use customers. Electricity suppliers are obligated to bill and collect transmission costs on behalf of transmission owners. Suppliers do not control the cost of NITS and has no way to fix them 100% so, when regulatory charges increase, suppliers have no choice but to pass those increased costs through to the end customer. The cost increase for this regulatory change will differ based upon the size of the customer. Your estimated monthly cost increase was referenced in your Regulatory Change letter.
Where can I find more information on NITS?
PJM provides NITS information to the public on its website at:
https://www.pjm.com/markets-and-operations/billing-settlements-and-credit.aspx
The governing tariff reference for NITS charges can be found in Section III of:
https://www.pjm.com/directory/merged-tariffs/oatt.pdf