Electricity Shopping Guide
Need Help Finding the Best Rate For Your Home?
Shopping for electricity shouldn't be complicated. Some electricity plans falsely advertise savings, while others have hidden fees, and some plan names are just plain confusing and misleading.
Here are some quick tips to help:
We've also created an easy-to-use Shopping Guide tool to help you find the best electricity rate in your area, as fast as possible.
Simply enter your zip code to see the available plan options. Find your new fixed-rate, switch online, and rest easy with a trusted and reliable supplier.
Start Saving Today
It takes less than a minute to learn how much you can save on your electricity rates with APG&E.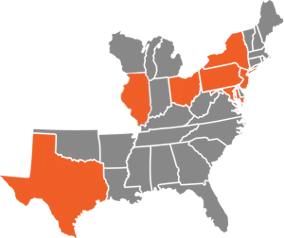 Save on Your Electricity Rates
APG&E has great plans to choose from in the deregulated markets of Texas, Ohio, Pennsylvania, New Jersey, Maryland, Illinois and New York.
Popular Energy Blog Posts
With simple changes to your daily routine, you can save money and reduce your carbon footprint.
Our energy-saving blog is here to provide you with tips, tricks, and resources to help you become more energy-efficient.
Energy Tips
Discover how window film saves energy and money! Get eco-friendly and cost-effective solutions.
Energy Tips
Boost savings with a DIY home energy audit. Lower bills, eco-friendly living!
Energy Tips
Discover backup power options: Generators vs. Batteries. Stay powered up during outages!
Need more help?
Our in-house energy experts are standing by to answer all your questions.
Call Today

1.877.544.4857
Join our Energy-Saving blog today!
Joining our blog is easy and free, and you'll gain access to a wealth of knowledge and resources from our experts. From simple habits to cutting-edge technologies, we cover all the latest trends in energy efficiency and conservation in your home and workplace.

Sign up today and start saving energy and money while doing your part to protect the grid!