Need Help Finding the Best Rate For Your Home?
Shopping for electricity shouldn't be complicated. Some electricity plans falsely advertise savings, while others have hidden fees, and some plan names are just plain confusing and misleading.
Here are some quick tips to help:
We've also created an easy to use Shopping Guide tool to help you find the best electricity rate in your area, as fast as possible.
Simply enter your zip code to see the available plan options. Find your new fixed-rate, switch online and rest easy with a trusted and reliable supplier.
Start Saving Today
It takes less than a minute to learn how much you can save on your electricity rates with APG&E.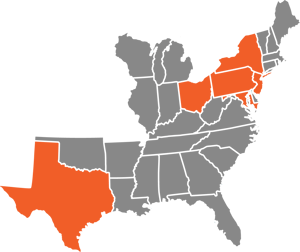 Save on Your Electricity Rates
APG&E has great plans to choose from in the deregulated markets of Texas, Ohio, Pennsylvania, New Jersey, Maryland and New York.