Winter
More Than A Groundhog
Will we have 6 more weeks of winter or an early spring? Maybe it is best to leave the predictions up to the animals!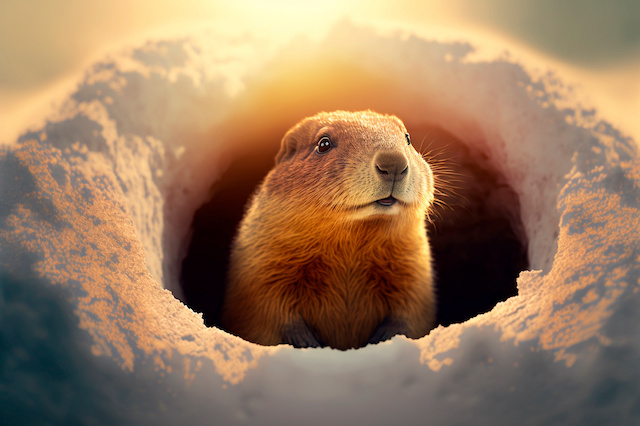 I have been fascinated with Punxsutawney Phil since I was a child, and I am not the only one. Phil has an entire society dedicated to his care and the promotion of Groundhog's Day. People travel from all over to stand on Gobbler's Knob to get just a glimpse of Phil and hear his famous proclamation. Will there be six more weeks of winter or an early spring?

It is hard to believe that we have listened to a rodent's predictions since 1887, but the tradition goes back even further. In the old country, German settlers had once used hedgehogs; they switched to groundhogs when they found them aplenty in their new home of Pennsylvania.

Phil might be the most famous weather-predicting animal, but he is not the only one. It seems that weather-predicting animals are more common than you might think, and just like football or hockey teams, the locals are very loyal to the home team. Here are a few lesser-known but equally important weather "men."

Buckeye Chuck
Marion, Ohio
Ohio's official weather predicting groundhog (Ohio General Assembly 1979)
There remains speculation as to whether this is the same groundhog as in '79 but no one is talking.
Scientific Name: Marmota monax


Thistle the Whistlepig
Cleveland, Ohio
Whistlepig is another name for a groundhog. They will sit upright to check for danger and if they spot any will make a short whistle.
Female Groundhog
2016 first prediction


Pierre C. Shadeaux
New Iberia, LA
Nutria (a large herbivorous semiaquatic rodent)
An essay contest is held each year, where students write about why Pierre is so important.
Specializes in South Louisiana weather
Recently been accused of being blind (satire article) based on his predictions


T-Boy the Nutria (New Orleans, LA)
New Orleans, LA
Nutria
Lives at the Audubon Zoo
Cajun version of Groundhog Day
Predicts weather for Mardi Gras


Staten Island Chuck
Staten Island, NY
Formally known as Charles G. Hogg
Lives at the Staten Island Zoo
Started predicting the weather in 1981
Bit NYC Mayor Michael Bloomberg in 2009
Has his own children's book


Wiarton Wille
Bruce County, Ontario
Has his own festival, Wiarton Willie Festival
Albino Groundhog
It all started in 1957 with the town jokester Mac McKenzie, a reporter, and a white fur hat!
A statue of Wiarton Willie can be found in Bluewater Park in Wiarton Ontario.
According to NOAA.gov in the past ten years Phil has accurately predicted the weather 40% of the time. Are your local weatherman's stats better than Phil's and his friends?