How Much Electricity Do Christmas Lights Use?
Every year after Halloween, there seems to be a very apparent shift in seasons, and the yearly debate begins. How soon is too soon to start decorating for the holiday season? It seems like everywhere you go now Christmas music is playing, stores have an abundant amount of holiday décor and the Christmas lights go up. Personally, I love it, but it's no secret that all of those decorations can have an impact on your electricity bill. We'll look at the benefits of LED Christmas lights, help you calculate the cost of your Christmas lights, and if you should upgrade your lights this year as Black Friday quickly approaches. In this post you will learn the answer to how much electricity do Christmas lights use? Follow along with APG&E for more insight.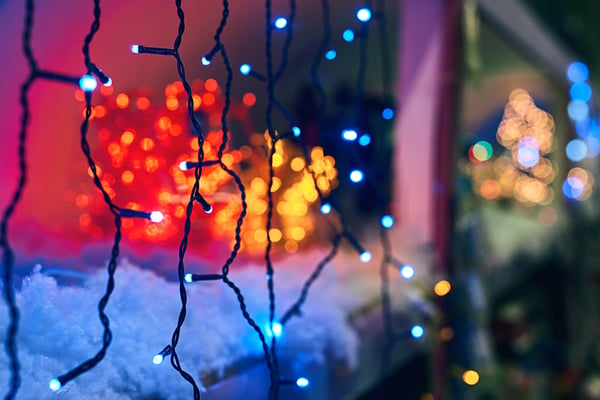 Are LED Christmas lights worth the investment?

Of course. If you're still decorating with incandescent Christmas lights, it's time to switch. Even though LED lights typically have a higher initial cost upfront, the benefits will offset the investment over time. LED lights use light-emitting diodes, rather than filament to produce light. This technology makes the lights more efficient, durable and longer-lasting than fluorescent incandescent lights. Other benefits include: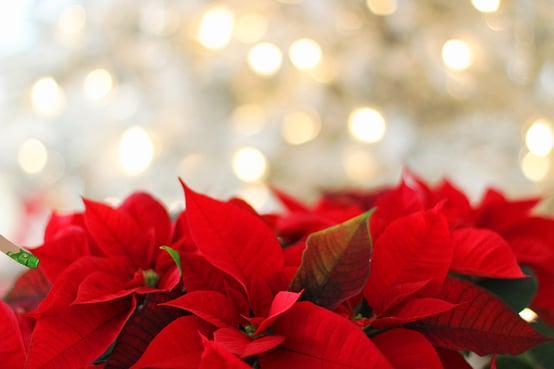 1. LED Christmas lights don't get hot to the touch:
LED lights are safe to use inside around your tree, wreaths and garlands, and won't be harmful to your pets or toddlers.
2. They won't run up your electric bill:
According to the U.S. Department of Energy, they use up to 75 percent less energy and last 25 times longer.
3. LED lights are less maintenance:
Because LED bulbs don't burn out (they only get dimmer over time) you don't have to mess with replacing bulbs or fuses. The bulbs are also made out of plastic so you can quickly wrap them up when you're done without having to worry about them breaking.
4. There's a ton of variety:
LED Christmas lights have come a long way and are now available in a variety of colors, sizes, and styles from holiday-shaped lights, rope lights, and net lights.
How to calculate your Holiday light cost

Have you ever wondered how much you're really spending on your Christmas lights? You can use this handy Christmas Lights Electricity Cost Calculator to estimate how much you'll spend on residential electricity this year depending on the type of lights you use. It might just have you considering if you should jump on those Black Friday deals and purchase new lights after all. Oh, and speaking of Black Friday, did you know that the light intensity in American suburbs increases by 30-50 percent up until the start of the new year? According to NASA, our holiday lights shine so bright you can see them from space. That's a lot of holiday lights and a lot of extra money being spent to power those lights.
So, if you're one to go all out or have been considering upgrading your lights, this year might be the time to do so. Here are the best indoor and outdoor lights of 2019 to help guide you before making your new purchase. Have you personally benefited from using LED Christmas lights? Want to show off your decorating skills and show us your holiday masterpiece? Share your story or photos with us on Facebook or Twitter and see if your home can be featured on our page!
Contact the top Energy Providers today
For more information, be sure to contact APG&E, the leading gas and electric company in the nation. You can reach us by calling 1.877.455.4857
Our team of professionals are available to answer your questions or concerns. Please check out the blog for more related content. Be sure to also check out the electricity shopping guide.