Another big play from Nike as they opened a new distribution center in Ham, Belgium, that runs on 100% renewable energy. According to a company blog post, the center will also recycle 95% of the waste generated on-site. It's a move that allows the company to meet growing consumer demand while also advancing sustainability as they push forward to achieve zero carbon operations by 2025.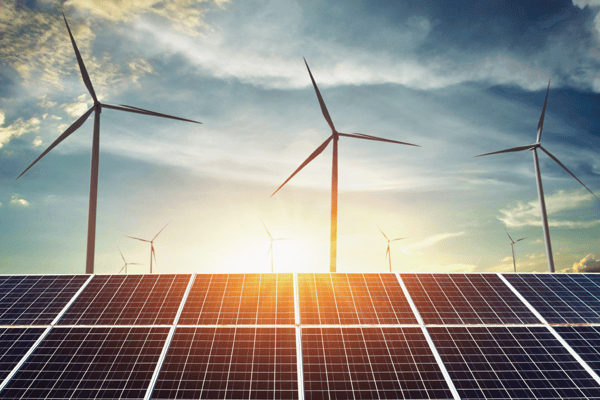 "Our new Court Distribution Center represents Nike's continued investment in a fast and flexible supply chain to deliver the full range of our product to consumers when they want it, where they want it," says Eric Sprunk, Nike Chief Operating Officer. "This state-of-the-art facility will increase our responsiveness as we accelerate our digital growth and better serve millions of consumers across Europe, Africa, and the Middle East."
The new distribution center, called the Court, is 1.5 million square feet and operates entirely from wind, solar, geothermal, hydroelectric and biomass power, all locally sourced. Pretty cool, right? Compared to a traditional warehouse, the Court's infrastructure required less steel and concrete, reducing waste and materials used during construction.
The Court is part of Nike's European Logistics Campus, which opened in 1994 and is comprised of six distribution facilities. The Court has some unique capabilities as well. There's single-order consolidation capability, along with faster digital shipments, which make it possible to ship a single order as efficiently as an order of 10,000.
Another key feature of the Logistic Campus is the network of canals that enable 99% of inbound containers to reach the local container park by water, no railroads or trucks needed. Nike estimates that this eliminates around 14,000 truck journeys each year, reducing associated carbon emissions. Remember that Nike said 95% of waste generated on-site will be recycled, too? Well, pathways used by employees around the facility are made from recycled footwear materials, and that's just one of the many ways they're eliminating on-site waste.
Nike has also been working to improve the sustainability of the materials that are used in their products. They recently ranked in the top five of companies making the Better Cotton Leaderboard for their ethical sourcing practices. It's pretty impressive to see an industry leader continuing to make enormous strides for clean energy and sustainability. You hear how more and more companies are investing in renewables, and I wonder if there will be a day when more companies just do it?