Facebook invests in sources of renewable energy. It turns out that your memes, rants, and other posts on Facebook run on green energy. Green Tech Media just reported that the social media giant will be buying power from a wind farm in Texas. In fact, the project is set to become the largest single-site wind farm in the U.S. Things really are bigger in Texas.
Facebook Invests in Sources of Renewable Energy.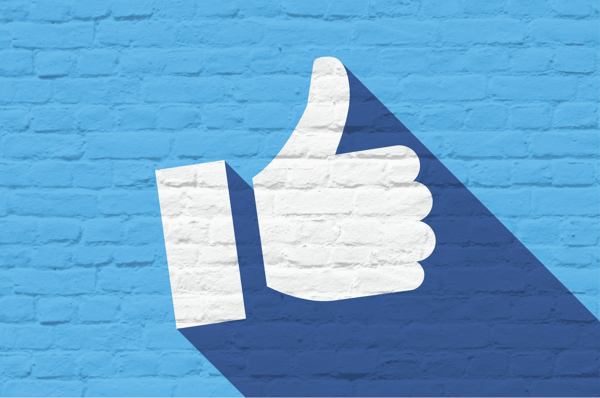 This isn't the first time Facebook has inked a deal for solar or wind either. I guess being the largest corporate buyer of renewable power at the end of 2018 wasn't good enough? Facebook just upped their game by signing a 200MW wind deal with Apex Clean Energy. Apex is the developer of the Aviator Wind project which should be completed next yet. The 525-megawatt Aviator Wind project is being built at a single site in Coke County in West Texas. This won't be the largest wind farm that Texas has seen, as that title belongs to Duke Energy's 912-megawatt Los Vientos wind farm. However, it is still noteworthy as it is the only one of its size to be built in a single phase.
"As part of our goal to support 100% of our operations with renewable energy, we want to help drive the energy transition and increase access to wind and solar power around the world," said Urvi Parekh, renewable energy manager at Facebook. "This project will be an important part of successfully reaching our targets, and we are thrilled to have the support of Ares Infrastructure and Power and Apex Clean Energy to bring this new wind energy online."
This investment by Facebook is part of their continued commitment to procure enough renewable power to meet 100 percent of their needs by 2020. Not only that, but they're investing big in Texas. How big? In May they made their first direct investment into a renewable project, sparking mutual interest from Shell as they signed a 12-year power-purchase agreement for the project's power.
Corporate deals play a key role in the U.S. renewable market and Texas often takes centerstage. That means growth for the industry as a whole and an increase in renewable energy jobs, as more companies like Facebook belly up to the bar. A recent analysis from WoodMac and AWEA identified as much as 85 gigawatts of renewable energy demand within Fortune 1000 companies through 2030.
"The ambitious sustainability goals of corporate leaders like Facebook will play a key role in accelerating the transition to renewable energy—faster than ever anticipated—in the years to come," said Mark Goodwin, president and CEO of Apex Clean Energy. "With this power purchase agreement, Facebook continues to make strides toward achieving its renewable energy goals, driving meaningful progress within the industry, and paving a path for other corporations to do the same."
The fact of the matter isn't when more companies will start to invest, but really a question of who's next? So, what do you think of investing in renewables? "Like" or "Thumbs Down"?