Founded by first- and second-generation immigrant entrepreneurs on December 20, 2004, APG&E was built with one goal in mind: provide access to simple-to-understand and affordable energy to all. Fourteen years later, we still pride ourselves on staying true to our history and purpose. We exist to make people's lives easier.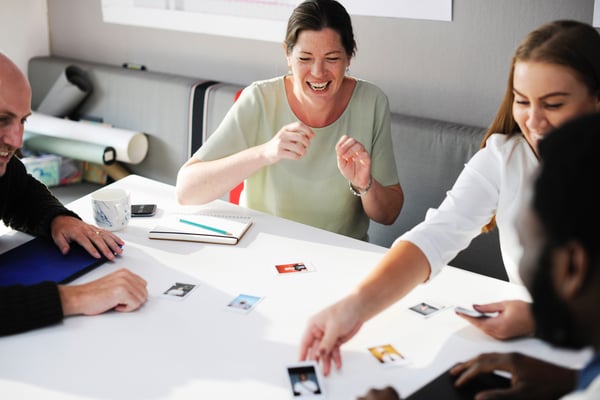 Energy Expertise
With over 80 years of collective experience in the energy industry, our leadership team has accumulated a wealth of knowledge and has witnessed the evolution of our markets. From the beginning, it was clear to them that people don't just buy products; they buy experiences. With that in mind, our team at APG&E committed ourselves to providing the best experience in the industry for our customers and for our channel partners. We have a centralized team of employees who embrace that culture and dedicate themselves to meet the changing needs of our customers and channel partners.
Our Values
The APG&E Team is friendly, flexible and responsive. We're real people helping people demystify the complexity of buying electricity. Simply put, we want to make your life easier and be your reliable supplier and source of information. Choosing an electricity plan does not have to be overwhelming. Be sure to check out our guide on how to setup your electricity service. You will only find our products and plans online that we'd recommend to our own family and friends. Furthermore, we purposefully do not have gimmicky offers, hidden fees, or misleading priced plans. We believe our customers deserve honesty and transparency.
Our Employees
Every one of us has values that guide us through life. APG&E is no different. It's not just how we treat our customers and channel partners, but also how we treat our employees that makes us, us. We have employees who have been with APG&E for many years. Several members of the Finance, Supply and Operations teams have been with our company for almost a decade. Having a solid, stable team is a testament to our commitment to doing things right, for our employees and our customers and channel partners.
Connect With Us!
Now that you know a little bit more about us, we'd love to learn more about you! Please feel free to pick up the phone and give us a call – we'd love to hear from you. Shoot us an email or send a carrier pigeon if you have to! We'd love for you to further connect with us on social media, so tweet us, like us and follow us to get in on all things APG&E!
LinkedIn: www.linkedin.com/apgande
Twitter: @APGandE
Facebook: www.apge.com/APGEenergy
Instagram: @apg_and_e