The majority of Texans, and especially Houstonians, are very familiar with high humidity and its' effects. Sometimes it's so hot and humid that it almost takes your breath away, and not in a good way. However, humidity can range from being a minor nuisance to a destructive force no matter where you live.
5 Energy Efficient Dehumidifiers To Help You Save Electricity
To combat the destructiveness of too much humidity in your humble abode, a dehumidifier reduces the humidity levels by pulling moisture out of the air. It will make your home less hospitable to allergens such as dust mites, mold, and mildew. Dehumidifiers aren't disruptive to your daily life and will increase your overall comfort level and allow you to turn your thermostat down a few degrees to save energy.
Related Post: Tips for saving money on your energy bill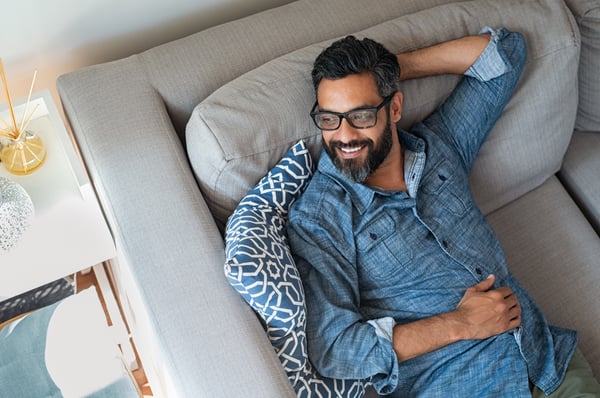 We've looked through Best Reviews' list of the top models to battle moisture in your home and listed them here for you. According to them, the best models have a hygrometer that monitors the moisture in the air and automatically turns on and off the unit with a programmable timer, so it only operates at designated times. Most importantly, an Energy Star certified dehumidifier with a high capacity tank that is adequately sized for your home is your best bet. Follow along with APG&E for the top energy efficient dehumidifiers that can help you save energy!
Best of The Best
Bottom Line: Best Reviews says this is the best whole-house dehumidifier that they tested. It has powerful moisture removal, which is ideal for personal comfort and mold/mildew issues. It can also run continuously with a drainage system.
Pros:
Draws a lot of moisture from the air, and quickly. Has a large output bin, drain hose attachment option, and the noise output is livable.
Cons:
Noisier than Peltier-equipped models. Can freeze up under certain conditions.
Best Bang for The Buck
Bottom Line: Provides a significant reduction in relative humidity and has useful controls. "One of the best whole-home dehumidifiers on the market."
Pros:
Removes moisture from larger areas. Continuous drainage option with standard hose connection. Multiple settings for different dehumidifying needs.
Cons:
Loud, frequent compressor cycles. Coils can freeze under certain conditions. Some users report durability issues after a year or two.
Bottom Line: Streamlined design in an affordable, dual-purpose unit that dehumidifies and purifies the air – but is only practical for small to mid-size rooms.
Pros:
A dehumidifier and air purifier in one, as it has air purifying technology including filter and UV light built into the unit. Small, attractive design; low noise output.
Cons:
No mechanism for continuous drainage. Covers only 2,000 cubic feet, so it won't work in large areas such as a full basement. May require frequent emptying of output bin.
Bottom Line: Ideal for small spaces where humidity is high: bathrooms, laundry rooms, garages, RVs, etc.
Pros:
Peltier technology condenses water vapor without a noisy compressor. Auto shut-off feature prevents overflow. Requires only 23 watts of power.
Cons:
Only suitable for small spaces. The short power cord could make placement challenging. Defective power switch issues in older models. No humidistat.
Bottom Line: Useful for mid-sized rooms and comes at a reasonable price. A good option for small to medium-sized rooms and consumers who want to save a few dollars over larger models.
Pros:
A mid-sized model with a middle-of-the-road price. Features a 30-pint capacity and covers up to 1,000 square feet. Streamlined housing.
Cons:
Leaks in the hose have been reported. The compressor is on the noisy side. Operation functions are confusing.
Depending on your needs, there is a dehumidifier for any size home, or room. Remember to consider where it will go (especially when it comes to noise) and the dampness of the space. Keep in mind that even the best dehumidifier won't work effectively if too much moisture seeps into your home. Fix existing problems you might have first, so you get the most from your dehumidifier.
For more about energy efficient dehumidifiers and tips to help you save electricity and costs, visit our blog! Check out our support page for more information and be sure to visit the electricity shopping guide!